Retiring Business Owner Surprises His Employees A $1,000 For Each Year Of Work
September 10, 2012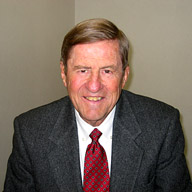 An 83-year-old retiring Michigan car dealership owner, Howard Cooper, surprised all of his employees with a check to thank them for their service with his company before turning it over to the new owner at the end of September.
Each of the 89 employees at the Howard Cooper Import Center in Ann Arbor was given $1,000 for each year of service to the 47-year-old auto dealership on Wednesday morning.
Sandy Reagan, a 46-year employee at Howard Cooper, said it's "touching" that Cooper gave every employee the same amount per year, even people that were just hired in July.
"If you were here for 6 months, you got $500. If you were here since July, you got $83," Reagan said.
When Cooper went to work on Wednesday morning, he received a standing ovation. As part of the deal, the new owner, Ohio-based Germain Motor Company, agreed to keep all of the existing employees. According to annarbor.com, Cooper had two higher bids for his business but he had decided to go with Germain Motor Company because of the employee retention agreement.
"I wanted to thank my employees and that was a way I could do it. I hope it makes a difference in their lives like they have made in mine" – Howard Cooper, of the reason for the surprise checks.
Please read more at: http://www.annarbor.com/business-review/howard-cooper-gives-thousands-of-dollars-to-his-89-employees-as-dealership-transitions-ownership/